Making our Customer's Vision
a Reality
About Maruei Co., Ltd.
With the experience and achievements attained since our founding in 1944, Maruei meets the diverse demand for a myriad of containers for cosmetics, miscellaneous goods, health foods, food items, chemicals, seasonings, liquor, and so on.
Packaging and containers serve as their own media and contribute greatly to the improvement of sales performance.
We strive for high quality to provide satisfying products borne out of customer requests.
For original products in particular, we keep in mind the perspective of the product's end users as well as our impact on the global environment, which is an important issue in today's world, by offering proposals right from the material selection phase and starting from scratch so as to develop the business together with our customers. Thus, as one, we will strive to create products through our accumulated expertise.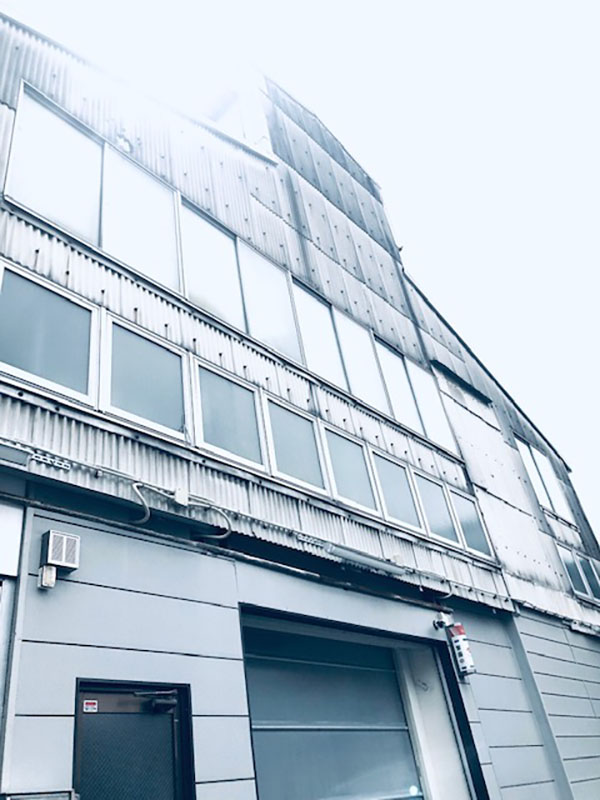 Greetings
Maruei's predecessor, "Agata Shoten," was founded in Nihonbashi Muromachi, Tokyo, by my grandfather in 1944 when the country was in the midst of the Pacific War and B29 bombers raided mainland Japan, forcing children to evacuate and adults to work tirelessly night and day. The company ran a very small business in a time when people did not have much, but it caught the attention of the U.S. military stationed in postwar Japan (referred to as GHQ). With the start of full-scale transactions with GHQ, the manufacture and sale of containers became the company's true calling.
In 1951, the company was restructured to form Maruei Glass Co., Ltd. and a glass factory was acquired to start the in-house manufacture mainly of containers for a wide variety of fields, including cosmetics, chemicals, food, liquor, and tableware. With the maturation of the Japanese economy, needs diversified to a significant extent and containers no longer held the one single purpose of protecting their contents. Their design, convenience, functionality and other traits also became meaningful. Even the quality of containers now affects the sales performance of our customers, leaving us with a responsibility that weighs heavily on our shoulders.
As indicated by the word "GLASS" in our logo, Maruei has its origins in glass materials. Though with the passing of time, various types of resin materials made mainly from petroleum-based raw materials, such as lightweight and durable plastics, have come to be used. With many years of accumulated expertise and vast experience, we provide our customers with total support for containers that meet their needs.
The scope of our activities at present covers not only Japan but also overseas. In Japan where natural resources are limited, we put effort into spreading awareness regarding corporate social responsibility with initiatives for the environment through the manufacturing of largely recyclable materials to create a sustainable society. New materials and technological advancements are being developed every day. We create a structure where we can continually provide the latest information to our customers and deliver products made in the pursuit of high quality so that we can build trusting relationships with our customers and contribute to society.
Thank you for your continued patronage and support.
Naoki Agata, President and CEO
Company Profile
Trade Name

Maruei Co., Ltd.

Representative

Naoki Agata, President and CEO

Address

3-19-4 Tachibana, Sumida-ku, Tokyo 131-0043

TEL

+81 3-3611-6026

FAX

+81 3-3611-8512

Date of Establishment

Founded in October 1944
Established on June 26, 1951

Capital

10 million yen

Main Banks

Sumitomo Mitsui Banking Corporation, Kinshicho Branch / Higashi-Nippon Bank, Tachibana Branch

Overseas Affiliate Factories

Taiwan/South Korea / China / Thailand
Company Organization Chart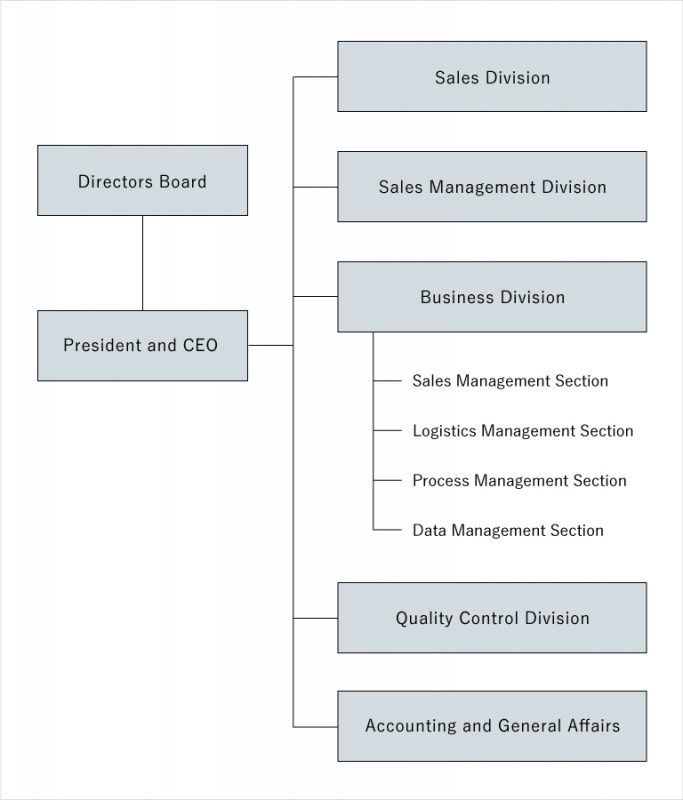 Business Overview
Glass

Semi-handcrafted bottles, machine-made bottles, tube bottles, extrusion (for cosmetics, chemicals, food, liquor, tableware, general glass containers, etc.)
Secondary processing (blasting, frosting, polishing, hot stamping, matting, painting, printing, transferring, etc.)

Plastic

Blow molding (including tube containers), injection molding, extrusion (for single and multiple layered tubes), insert molding
Compression molding (for cosmetics, chemicals, stationery, etc.)
Secondary processing (hot stamping, offsetting, silk, transferring, vacuum deposition , etc.)
Metal

Various pressed products, such as containers, caps, pump parts, etc.

Soft packaging

Film, laminated film, PTP aluminum foil, special small-lot printing

Paper container

Vanity boxes, labels, cardboard boxes

Setup

Cosmetics, food items
History
October 1944

Founded as "Agata Shoten" in Nihonbashi Muromachi, Chuo-ku, Tokyo

August 1946

Relocated to Kanda Kajicho, Chiyoda-ku, Tokyo

June 1951

Reorganized the company to form Maruei Glass Co., Ltd.

September 1956

Acquired an existing glass bottle factory at the current location

November 1977

Built a new glass bottle factory
June 1987

Moved head office to factory location for the construction of a joint building

November 1997

Converted facility into a plastic manufacturing factory

February 1999

Changed the company name to Maruei Co., Ltd.

December 2004

Newly established setup and filling lines

May 2015

Installed labeling machines